Videos with Story
Engage your audience through videos
The demand for video content is increasing. Online – and especially on social media. People need more than just 'looking at pictures'. We have long been aware of this at Stringhead. It is not for nothing that we started in 2007 as a company for online video production. Where we made many corporate films in the beginning, the focus has now shifted to social video. We experienced the emergence of this from the first row and after nearly ten years of experience as a video specialist, we know better than anyone the laws of powerful video production and marketing.
VIDEO PRODUCTION AND FORMS
'Everything that can be video, will be video' is our conviction. To tell a strong story in 2018, as a brand you choose logically for video. Which kind depends on your wishes? It can be a branded video, a corporate video or a how to video. This can all be live action (real images, with real people, animals or things), but can also be produced as an animated film.
At Stringhead we do all this in house. We have a department on which multiple motion graphic designers work – that animate 2D and 3D. This way every story can also be told in a visual way. We also have our own medium-sized studio in our office building. Many stop-motion videos and other cinematic and photographic projects are recorded here. Turn lights on and turn on.
These videos will help us increase the number website visitors that covert into real customers. They are true hard working and skilled team and pleasure to work with on our product videos. Communication was excellent from pre to post production.
Ashish Chaudhary
JCB India
Our Work
Storytelling Videos
Sura Center
Healthcare Marketing
I am so excited to see my new videos is looking amazing.
I can see user engagement is increasing
also by 47% directly due to videos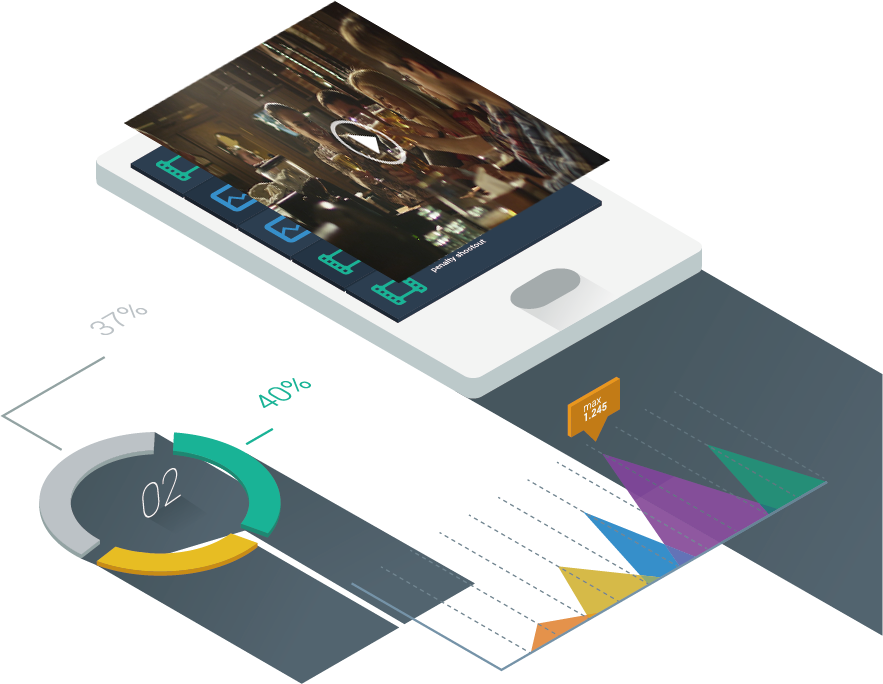 View Some of
Our Quality
Work Below
Video Production And Distribution
Develop a bespoke videos
After making the video, we also take care of the distribution. This can be done on different channels: YouTube, Vimeo, Facebook, Snapchat, Instagram and Vine. But you can also place films on owned channels. When we make a video, we also ensure that it is seen. That sounds like an open door, but in practice we often see things go wrong. Video production is one thing, spreading it a second. That is why we are already taking distribution from the beginning.
Ultimately this leads to a well-watched video, whether online or elsewhere. Curious about our work? View below a selection of videos that we have made or contact us for the possibilities to produce a video for your company or brand.
We've posted the video on our website and social media pages and we've received great engagement and feedback from our clients. The end result was perfect, just what we were looking for. The dedication and expertise that you have given has made us extremely proud of our videos.
Jyothy Mishra
Non-Profit Organization Team