Internet Marketing
Let your visitors convert
A good internet marketing approach is based on two pillars: getting the right visitors to your online platform and ensuring that they convert, Simple as a concept, not always in progress.
We help people, companies & brands with higher rankings on Google through targeted and strategic efforts. Focusing on traffic and bottom line results, we provide full transparency through dashboards and ongoing reporting.
SEO is not just a layer over an existing website. It's is deeply integrated into the website, and even outside it. A website with a defective structure or moderate content will not suddenly start to make a profit by applying some search engine optimization.
SEO should never take precedence over the user. The time of keyword stuffing and flashy SEO tricks at the expense of the user experience is long gone. Good, well thought-out SEO never conflicts with the user-friendliness of a website.
Stringhead has made a huge difference to our business with his business to business marketing techniques. Our search engine rankings are better than ever and we are getting more people contacting us. We are happy that the results of your efforts were lasting and profitable.
Jeff Basler
Security Capital
Our Work
Being on top is good
Richmond Surgical Arts
Medical Marketing
More patients contact us because we are
Ranking on top for my services in
Local area.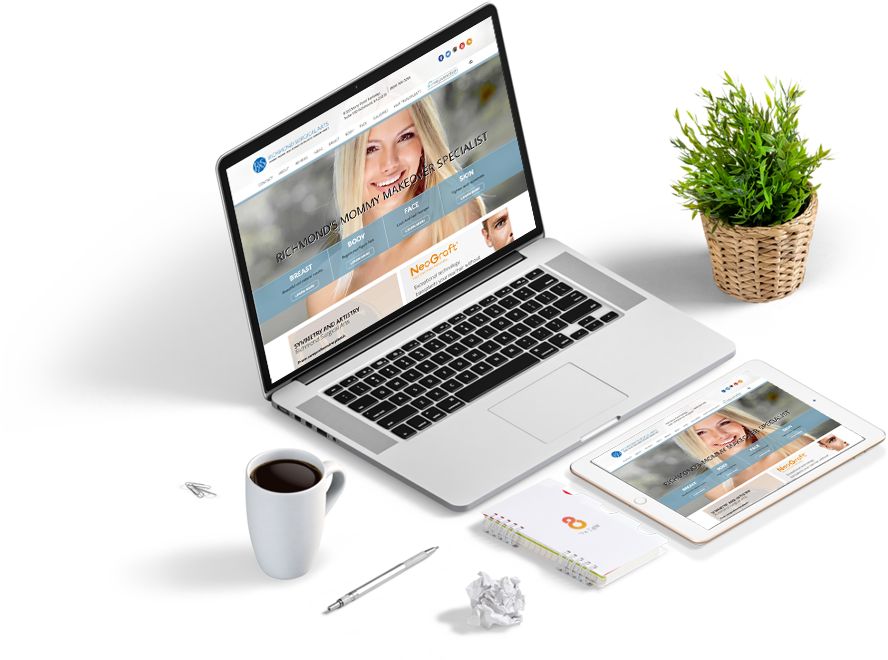 View Some of
Our Quality
Work Below
How do we proceed
Be Successful Online
SEO is interwoven through the process of building a website. This starts with helping to determine which components will be included in the website. Then we conduct a keyword search to match the terminology on the website with the search behavior of the target group. In the next step, the development of the prototype, we take into account the search engines when deciding how the different components link, what the structure of the website, … When building the website itself, we make sure that everything technically is well.
This mindset is also important when filling in the website itself. Of course it is important that the content is compiled in a SEO-friendly manner, but also other content (video, image, …) benefits from higher rankings in the search engines, and can be optimized.
When launching the website, we ensure a good transition through a redirection strategy. We make proposals to adjust the functioning of other channels to strengthen the SEO of the website and propose initiatives to facilitate the collection of qualitative links.
They are found at the top of Google for many SEO terms, why wouldn't we trust them? They are professionals. We couldn't be happier with the level of service they have provided leading to an increase in website visitors, and more enquiries than we ever thought possible.
Diarmuid Murphy
Dent & Scratch