Social Success
Go into conversation with like minded people
Do you want to get the most out of your social media channels? Stringhead develops social media strategies tailored to your needs and takes their implementation off your hands. Through our transparent process and in line with your existing marketing strategy and planning, we structurally build valuable relationships with your target group through various social media.
SOCIAL SUCCESS
The social media team of Stringhead specializes in managing social media from different organizations. We do nothing other than advice, create, post, like, communicate, advertise etc. etc. We find, bind and activate your audience. By means of relevant and valuable content (whether that is text, film, audio or image) we build a long-term relationship with your target group.
Based on Facebook Pixel and Google Analytics, Stringhead promotional and branding work has secured a 60% increase in the volume of new business. The team uses best-in-class techniques to secure new leads through digital & social media channels.
Ben Saikald
Rising Kings
Our Work
Start conversion with likeminded people
Secret Suppers
Small Business Marketing
Social media is playing a vital role in
My business and I am glad, it's working
Terrific for me.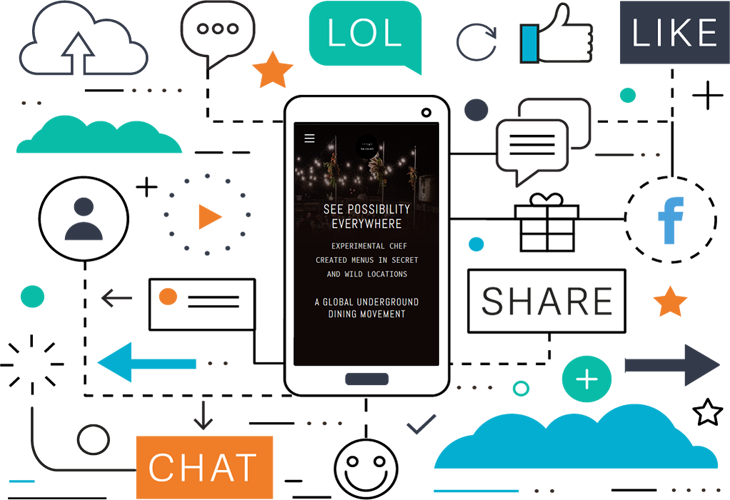 View Some of
Our Quality
Work Below
Social Media Advertising
Reach out to your right customers, Striking way
Looking for more action in your marketing campaign? We have the creativity and knowledge to set up and support a campaign in the right, striking way.
Advertising on Facebook
With more than 800 million users logging in daily, Facebook can be a very effective marketing tool for entrepreneurs and marketers. The combination between the number of users and specific segmentation methods makes advertising on Facebook interesting. You too can easily reach your target group via Facebook and thus increase your brand awareness, involvement and conversions. We are happy to help you to grow your advertising campaign to a success.
Remarketing on Facebook
How often do you check Facebook on a daily basis? Probably with some regularity. You are certainly not the only one in this. We use this as an advertiser to reach the target group of our customers even better.
Through Facebook we approach visitors who have been on your website again. 'Lost customers' can easily be found through retargeting via Facebook. This means to reach customers who have been on your site but have not yet taken action.
Advertising on Linkedin
LinkedIn is the largest corporate social network worldwide (more than 300 million members) and has over 5 million registered users in the Netherlands. A business and often higher educated target group, which you can reach very focused through various advertising options. fosby helps brands to develop strong and meaningful relationships with professionals on LinkedIn. Do you want to reach the right professional target group? We are happy to help you!
Advertising on Twitter, Pinterest, Snapchat and other Platforms
Go into conversation with your target group via every possible medium! Our Tailor based marketing is aimed at entering into a dialogue. Do you want an enthusiastic and loyal customer base that can help you to reach out to maximum audience and like- minded people? Our social media consultants help you realize extra returns through social media.
They are masterful at Facebook, Twitter, Google+ and all other platforms available. If you're in need of a Company to handle all of your Social Media Marketing needs with exquisite knowledge and understanding of the market don't even hesitate to contact Stringhead.
Sura Kim
Meditation.com